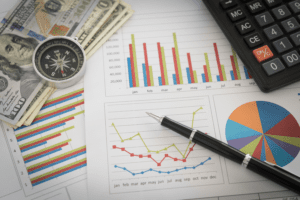 Are you in the market to purchase your first home? One of the most important things you can do before you even start looking is to make sure you are financially ready for your purchase. Here are a few fundamentals you should focus on when you first set your goals on home ownership.
Building your Credit
We all know that credit plays a big role when it comes to home purchasing. It's an important measure that determines not only which home loan products you'll qualify for but also has a direct impact on your mortgage interest rate. Although it's not the only factor, having a higher credit score can lead to a lower monthly mortgage payment and can save you money in the long run.
A recent article from NerdWallet lists a few tips you can use as you work to build and strengthen your credit. This will help make sure your credit is in the best shape possible when it's time to buy. They include:
Tracking your credit and disputing any errors that show up on your reports.
Paying your bills on time. This includes making loan payments and paying down any open lines of credit.
Keeping your credit card balances low. It's important to pay more than your minimum monthly balance whenever you can.
Automate Your 'House Fund' Savings Account
Saving for a down payment is also an area of concern for many future buyers. Bankrate provides buyers with several tips to help you save, including searching for down payment assistance programs and ways you can save more, faster. As the article says:
"One of the best ways to save for anything — including a down payment — is to set it and forget it. If you receive a regular paycheck, ask your employer to direct a portion of that payment into a savings account. If you're a freelance worker or independent contractor, set up a recurring transfer from a checking account to a savings account to establish the routine."
Get Pre-Approved
We can't stress this point enough! As you prepare for your home purchase, it's important to have a good grasp on your budget and how much house you can afford before you start shopping for homes. That's where the pre-approval process comes in. Getting pre-approved from a lender (that's us!), will let you know how much money you can borrow for your future home loan. Knowing how much you can borrow, combined with how much you have in savings, helps provide a target price range for a house.
From there, you can work with your real estate agent and start browsing for houses to see what's available in your area at that general price point. This can help you better understand your options so you can start to picture your future home.
Build a Team of Professionals
The best way to make sure you're prepared for your big purchase is to connect with trusted professionals including your real estate agent & lender. Having expert advisors in the industry will help you make strong decisions throughout the home-buying process based on your specific goals, finances, and situation. Remember, it's our job to know the market inside & out and we'll help guide you toward your dream home!
Let's get started!